Guided tours and entrance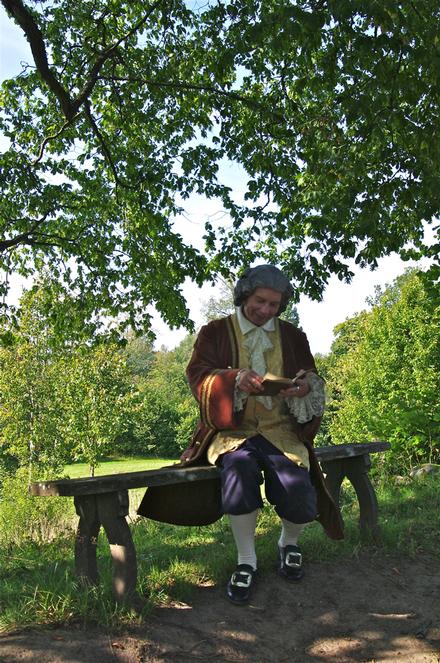 In 2020, it is a voluntary admission of Linnaeus Råshult. 
Pre-booked guided tours for the public 95 SEK / person.
The tours lasts for about 45 minutes.
Guided tours booked by phone +46 476-21318 or email linnesrashult@almhult.se
Do you want any special guidance? Please contact us for more information.
Adjacent to the entrance there is a folder with the map of the cultural reserve and gardens.
Linnaeus Råshult is open to visitors year round, but without the service offered above.
Guided tour with Carl Linnaeus
Join us on a guided tour with Carl Linnaeus
Carl Linnaeus guides you around in the cultural reserve. You get an exciting and interesting guide show where Linnaeus show you the gardens, Linnaeus cabin and then you wander with him into the meadow landscape. Linnaeus describes the environment in which he grew up, and you also meet the scientist who is curious about everything around him! An unforgettable guided tour awaits you, where reality and acting fuse together!
Price: 70 SEK / person. Time of 45-60 minutes. In english!